Metals Engineering is a commercial heat treater founded in 1967 with facilities in De Pere and Green Bay, Wisconsin. Our consistent investments into new technology and updated ISO certification solidifies our position as a trusted service partner for some of the world's biggest and best-known brands.
Our Team
Dean Re
President and CEO
Dean heads up the private equity group that bought Metals Engineering on March 31, 2019, with the goal of expanding services and enhancing its status as one of the leading heat treating companies in the Midwest.
Dean previously spent 20 years with MECA & Technology Machine Inc, finishing his tenure as majority owner and president. During his tenure at MECA, Dean he sat on the advisory board for Metals Engineering which shares a long relationship as a service provider.
Tim Olson
Business Development Manager
Tim holds a B.S. in Business Administration from the University of Wisconsin – Green Bay. He joined Metals with over a decade of technical sales experience in machining and manufacturing, building numerous solutions for customers all over the United States.
For questions on any project, you may contact Tim at tim@metalsengineering.com
ross kirschner
Operations & Maintenance Manager
Ross holds an Associate's Degree in Automation Technology from Bay de Noc Community College and his Industrial Maintenance Certificate from NWTC. His previous experience and over 9 years with Metals provides him the knowledge and tools to balance our equipment healthy and parts moving to provide our customers reliable service with results they can trust.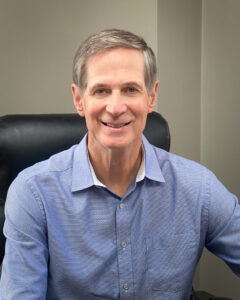 WILLIAM (BILL) SARVER
Director of Operations
Bill holds a B.A. in Management and Communication from Concordia University – Wisconsin and an A.S. in Supervisory Management from Milwaukee Area Technical College.
Bill joined Metals Engineering, Inc. with over 30 years of leadership experience in foundry, machining, engineering, and operational management. His previous roles include Machining Manager, Foundry Manager, Value Stream Manager, Technical Services Manager and Plant Manager. Bill provides our customers with the highest quality in heat treating and machining solutions.
Leadership with Integrity
High Quality Professionals